WARNING: Same junk, different day! But, please read on.
Love yourself. Love yourself. Lerve yerseffff!
We hear it all that time. But, do we actually ever think about what it means?
Sometimes, "Luhuv yawsevvvve," gets interpreted as narcissism, sometimes it actually warps right on in to narcissism. The message to "Love yourself," when you think about it, can sound like a really greedy thing to do.
Maybe we could talk about that a little.
I'm going to tell you some things I've learned about self love and invite you to share your lessons as well.
–Love yourself doesn't mean stop loving other people.
-Love yourself doesn't mean focus solely on your own happiness.
-Love doesn't just magically happen. Love takes practice. And… it just so happens that our self is the nearest  lab partner.
*note: 

Practicing and learning to love one's self also offers a variety of 
       challenges. 

These are often brought to light when we are failing at 
       loving others.
– What if, for a little while we chilled out on the whole, "love yourself" thing and started thinking more along the lines of, "practice love on yourself."
*note:

 In this instance, I am referring to platonic self love 
       [*tee hee *snort* *giggle*

]
Or maybe, "Practice love on your selveS?"
Our self is comprised of many different past selves, each one marked by the haircuts and music we loved at the time.
Some of those selves are so awkward that it's painful to love them. Some of them are weak or even mean.
Some of them are not the best selves, but it's good to learn to love them anyway because:
Some conceptions you made as that self are still informing your current self.

   
This is the part of the blogpost where my ADHD kicks in. So, I'm going to do something to shake it up a bit.
Activity #1
Here's Person SO&SO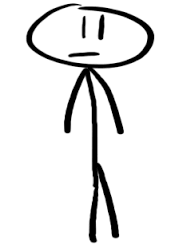 In 1997 Person SO&SO got the idea that they were unlikable.
Take a moment and predict Person SO&SO's future if they never realize that this idea isn't true.
Activity #2
You can learn a lot about your selves if you fill in these blanks below as they pertain to your past self. But… if you are bored with the heavy stuff, grab a pal, and enjoy these madlibs:
The ___(adj.)_____ little kid, the __(adj.)______ middle schooler, the ____(adj.)_____teenager.  The ___(adj)_____ lover. Maybe the ___(adj.)_____parent, the ________(adj.) grandparent, or _______(adj)______ employee. 
Activity #3
Either share your madlibs OR take a moment to see if there are any lingering ideas that you got as a former self
that need to be challenged.
_____________________________________________
"I Hope The Activity Section Was Funny"
                                                       -Insanely Awkward Drama Student of 2002
____BACK TO THE POINT :____
Practicing love on our selves, ourselves, ourself is a really great way to learn forgiveness, compassion, gentleness, kindness, and  understanding.
This is the kind of love that heals. As our selves receive love, we speak truth back to them and can change the immature ideas we didn't know we never abandoned.
We are then free to become unburdened by the harmful effects of competition with one another and the parts of us that are scrambling in what we believe to be scarcity.
Then, we become better at loving one another.
*personal note: 

I believe this love is from God and that God would want us to 
          look upon ourselves the way God sees us: with love. 
          Because love heals.  
Because LOVE HEALS.
♥This is why self love isn't selfish. Because, relationships with healed selves are the best thing we can offer our loved ones.
*note: Self love and narcissism are not the same thing. Narcissism doesn't stem from healed souls.
Now, let's talk. A penny for your thoughts.